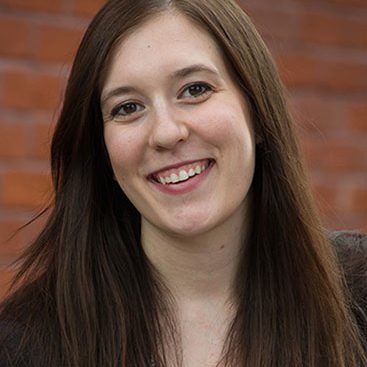 Molly Dockhorn is a Registered Dietitian Nutritionist with a passion for helping people prevent chronic disease through healthy lifestyle choices, including diet and exercise. She has a special interest in gastrointestinal health, helping people get to the root of their gut issues through identifying food sensitivities, intolerances and allergies. Molly is also a certified LEAP therapist, knowledgeable in the management of inflammatory conditions through the removal of trigger foods. Not only is Molly a nutrition expert, but she is also a Registered Yoga Teacher. Often times, you will find that Molly incorporates mindfulness principles into her nutrition coaching appointments.
Prior to working with Dr. Meyer, Molly gained experience in general clinical nutrition, dietetics and integrative medicine, geriatric nutrition, and school nutrition. Molly received a Bachelor's of Science in Dietetics with a Minor in Food Preparation degree from the University of Central Missouri in Warrensburg. She went on to complete her Dietetic Internship at the University of Kansas Medical Center in Kansas City, where she also received a Master's of Science in Clinical Nutrition and Dietetics. In 2017, Molly completed CorePower Yoga's 200-hour yoga teacher training program right here in Denver.

Molly moved to Denver, CO from Kansas City, MO in 2014 to pursue her career as a dietitian. She loves the outdoorsy Colorado lifestyle, including biking on the amazing trail system, hiking, practicing yoga and playing disc golf. You can find her at a local dog park playing with her dog, Ziggy. She also frequents local farmers markets and enjoys experimenting with the abundant ingredients she finds!