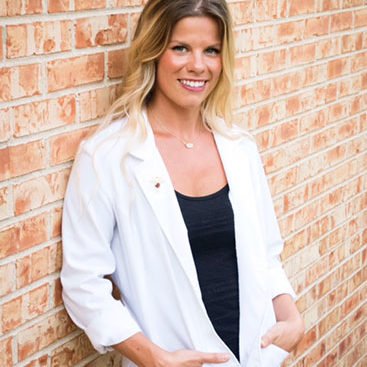 Dr. Kaitlyn Popp is a Colorado State Licensed and Board-Certified Chiropractor and Acupuncturist. She completed her Doctorate in Chiropractic from the National University of Health Sciences, while simultaneously completing 100-hours in Acupuncture. Dr Popp continued her education with an initial focus on Rehabilitation where she completed all the courses necessary to receive her Diplomat in Clinical Rehabilitation. As the Assistant Chairman at the Midwest Rehabilitation Institute, she was influential in jump-starting a new business initiative and working with patients of various levels of need. Her favorite type of rehabilitation is Dynamic Neuromuscular Stabilization (DNS). DNS focuses on the human developmental process and the neural connections made during major developmental milestones of one's life. As a former dancer, athlete, and exercise enthusiast, she also became a certified Corrective Exercise Specialist and a Performance Enhancement Specialist, instructing adults of various levels on how to move properly to prevent injuries.
After years of working with patients and knowing that pain isn't always mechanical Dr. Popp began identifying patterns in her patients who had injuries that wouldn't heal. Because of this, she incorporated Functional Medicine into her practice. Chronic issues often stem from inside the body, and can be classified as mechanical, chemical, or emotional. The Functional Medicine model is an individualized, patient-specific approach that addresses the underlying causes of disease in order to promote optimal wellness.
Dr. Popp recognizes the importance of integrating specifically suited methods of therapy to treat the whole person and not just the symptom. Utilizing her experience and expertise she provides both an individualized and comprehensive approach to helping her patients feel better, eat healthier, think clearer and move easier.
To learn more about services offered, please visit www.hlchiropractic.com
CERTIFICATIONS
---
Board Certified Acupuncturist (100 hrs)
Corrective Exercise Specialist
Performance Enhancement Specialist
Rock Tape FMT
DNS Level A
DNS Exercise Course A
CONTINUED EDUCATION
---
Candidate for Diplomat of Clinical Rehabilitation
Midwest Rehabilitation Institute
Candidate for Diplomat of Functional Neurology
IAFNR
Apex Seminars to include:
Fundamentals of Functional Blood Chemistry
Mastering Functional Blood Chemistry
Mastering the Thyroid
Mastering Brain Chemistry
The Gluten, Leaky Gut and Autoimmune Connection
Food Allergies and Sensitivities in the New Millennium
Understanding the Complexity of Gluten Sensitivity
Motion Palpation Institution: Females Full Spine